President's Address
Technology innovations have dramatically increased in the last 20 years, resulting in unprecedented changes in mankind's work patterns and lifestyle.
Acooo oneBoard is one of these innovations and designed to suit everyone's needs; ranging from the oneBoard Pro which is born for game players, to the oneBoard office which welcomes the lighter PC era. oneBoard is made for the passionate gamers who want to enjoy mobile games on a larger screen, and also made for those who seek the ease and convenience of working, communicating and entertaining without screen size limitations.
Furthermore, oneBoard breaks current technological boundaries to open a brand new industry; it converges the differences between traditional and mobile computing, it bridges the gap between Windows, Android and OS. oneBoard has indeed opened a new paradigm.
Looking back at the last 20 years is inspiring, yet looking forward into the next 20 years is even more inspiring.
As we stand today at the crossing point of fixed location computing and mobile computing, we look forward to the bright future of intelligent mobile computing fully determined to lead and accelerate the revolution of traditional desktops into intelligent machines. We believe we can offer people a more environmentally friendly, cost effective and comfortable computing experience. We have a dream to provide every family and child with a computer that is not only affordable, but also ergonomically friendly. And lastly, we are determined to continue our efforts in building and deepening our software ecosystem to lead the path to a new industry.
I want to express my deepest appreciation to Acooo team members, and all partners who continually follow and support us. The Acooo innovation spirit will always prevail.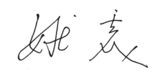 The President of Acooo China
Nov. 18 2015